Did you know the fragrant properties derive from plants is utilise for mental, spiritual and physical well-being since human history? Many ancient civilisations, including ancient Egypt, China, and India have all use aromatherapy as holistic and alternative remedies. It is known to help with various disorders including stress reduction, anxiety, insomnia, headaches, depression, etc. Aromatherapy is one of the natural ways of healing a person's mind, body and soul.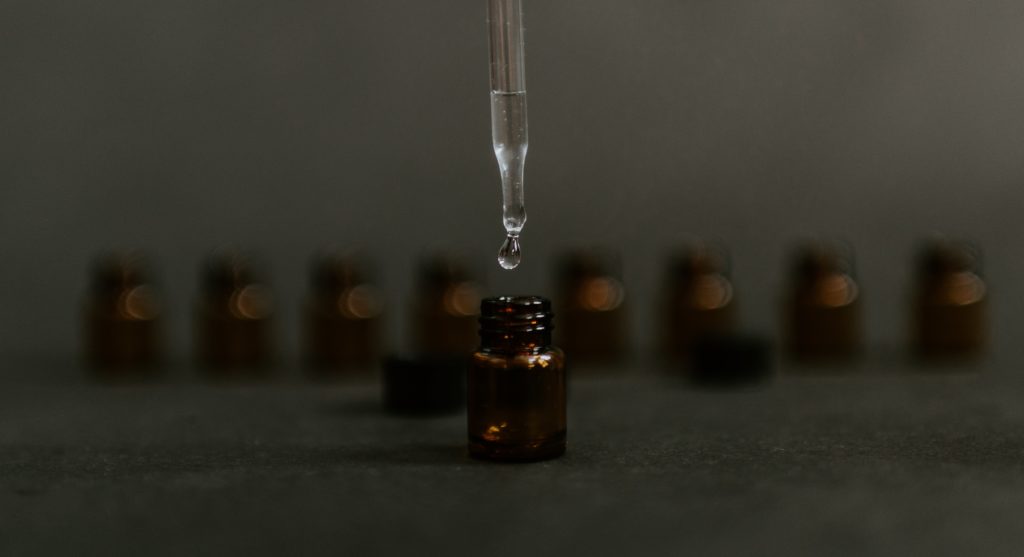 Image credit: Kelly Sikkema
HOW A SCENT CAN AFFECT YOUR BRAIN, CHANGE YOUR MOOD
Our sense of smell is estimated to be 10,000 times more acute than our other senses. Once a scent is registered, it travels to our brain faster than both sight and sound. In essential oils, its scent molecules can travel from our olfactory nerves. This can directly impact our brain's emotional centre -amygdala. Furthermore, our smell receptors can change our mood by sending message to the brain. Imagine smelling something pleasent, it can lift you up verus something bad that can make you dissy. While scientists are still studying the effects of the ancient practice of aromatherapy, studies show that it has actual healing benefits for both physical and emotional concerns.
Image credit: Alina Grubnyak
Just Breathe
Breathing in the scent of essential oil (oils naturally extracted from flowers, leaves, fruit, bark and roots) activates the brain's limbic system, which among other functions, controls your emotions. These oils' properties can stimulate your central nervous system, which monitors your internal organs and transmits signals to your glands and muscles. Different oils deliver different benefits; some can help lift your mood, some can reduce anxiety or some can energise you.
The traditional way to experience the transformative world of essential oils is either to inhale or place it in a diffuser or humidifier. This will allow the smell to permeate a room. You can also dilute the essential oil with carrier oils like sunflower seed oil, jojoba seed oil. Then apply the mixture directly to your skin for a hydrating treat. Another conventional way to experience aromatherapy benefits is choosing bath and grooming products that contain essential oils made for soothing both your skin and mind. (Do be aware each essential oil has its own dermal usage limit, so research before using them directly)
VITRUVIAN'S SIGNATURE SCENT
Here at Vitruvian Man, we are rooted in using potent natural ingredients that are sourced all over the world. We have blended a holistic approach and natural ingredients into the design of our products. Knowing that stress can directly affect the state of your skin, we committed to creating a natural fragrance that calms and relieves stress during each application.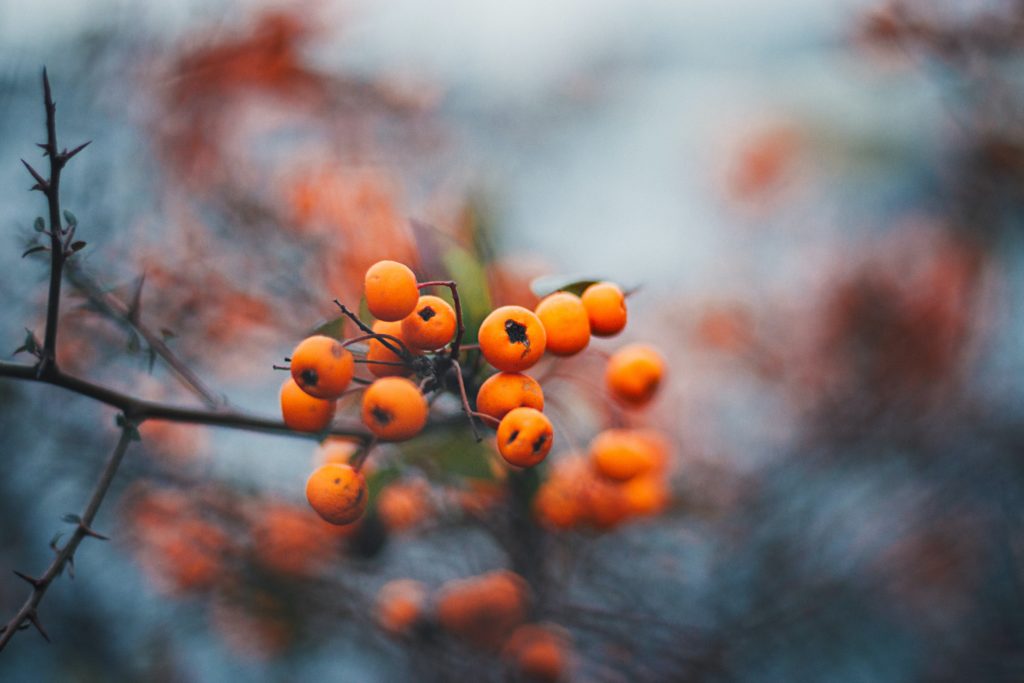 Image credit: Jonas von Werne
Top: Orange Blossom
Our signature aroma's top note is Orange Blossom. Orange blossom essential oil comes from the orange tree's flower blossoms. A light sweet floral fragrance with an element of citrus. It evokes serenity. When applied in our grooming products, it also moisturises the skin and boosts cell regeneration's natural process.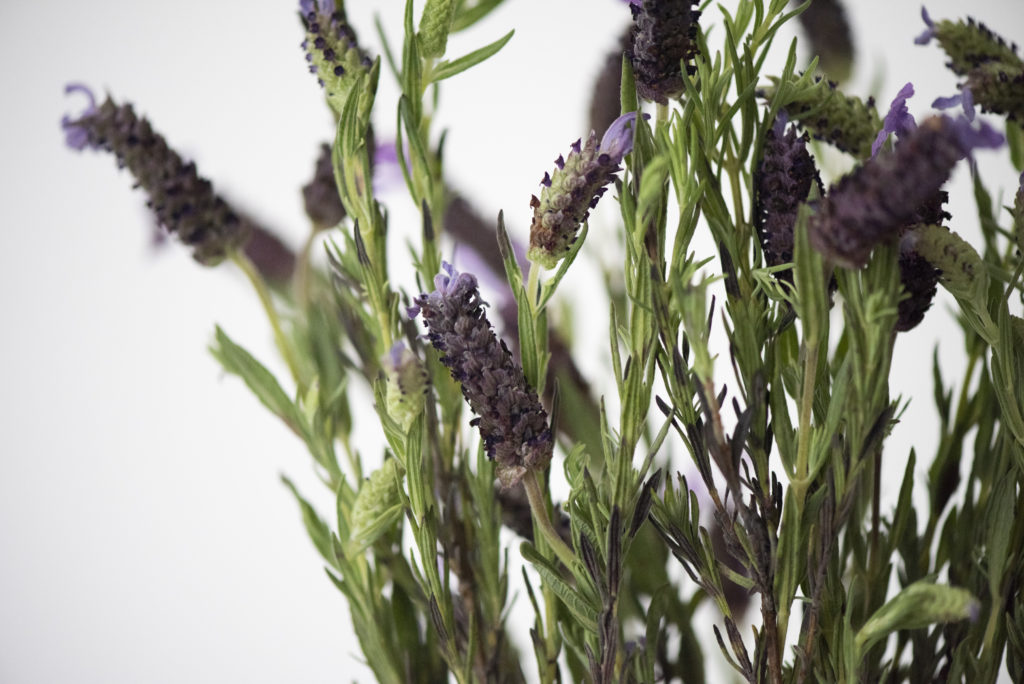 Heart: Lavandin
Our middle note is Lavandin. A hybrid plant of True Lavender and Spike Lavender. A larger plant with a woody stem that bears a blueish-purple flower. Compared to True lavender, the lavandin essential oil scent is slightly stronger. It is sweet and ting with notes of camphor. When infused in our skincare formula, the oil improves pigmentation and the scent aids in relaxation and lifts your mood.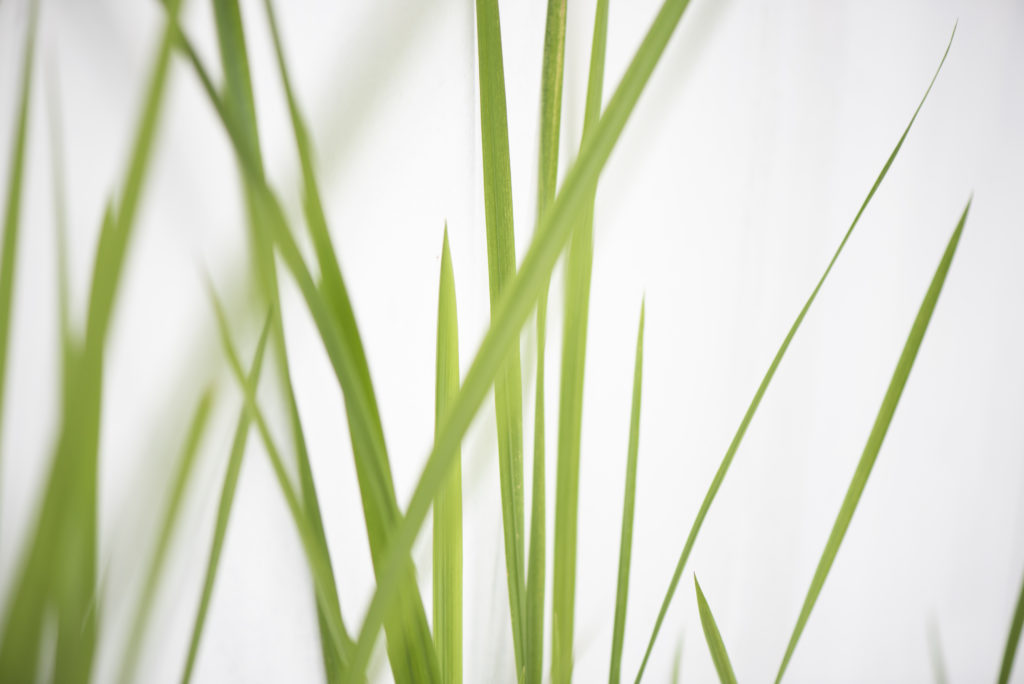 Base: Vetiver
Vetiver essential oil is extracted from a Vetiver plant – the same family as lemongrass and citronella. A clumpy green grass that is native to India. Its distinctive sharp and earthy scent hail for anti-ageing properties and best known for reducing nervousness and insomnia.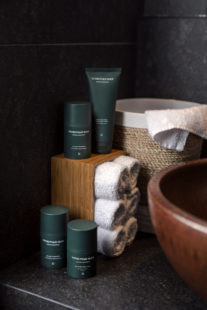 Through our passion for science and health, we've created a skincare routine that works to heal and soothe the body and the mind. We want to ensure that everyone has access to high-quality products that can contribute to improving their health.
In these times of unprecedented struggle and social unrest, it is essential for us all to know how to access these healing properties and find ways to introduce them into our daily lives. The benefits of implementing aromatherapy into your daily routine is a great act of self-care and can transform your life. Together we can all calm skin and calm senses.