Otto looks after Vitruvian Man's digital marketing activities, and he is also an avid traveller and curious soul. He is well into self-care and wellbeing, and he has learned about mindfulness through his travels. The pandemic didn't deter his travelling habits; it has inspired him to explore what's around him and amplify his curiosity, not to be confined but to expands what he loves.
What has been your journey with mindfulness, and where are you on that journey today?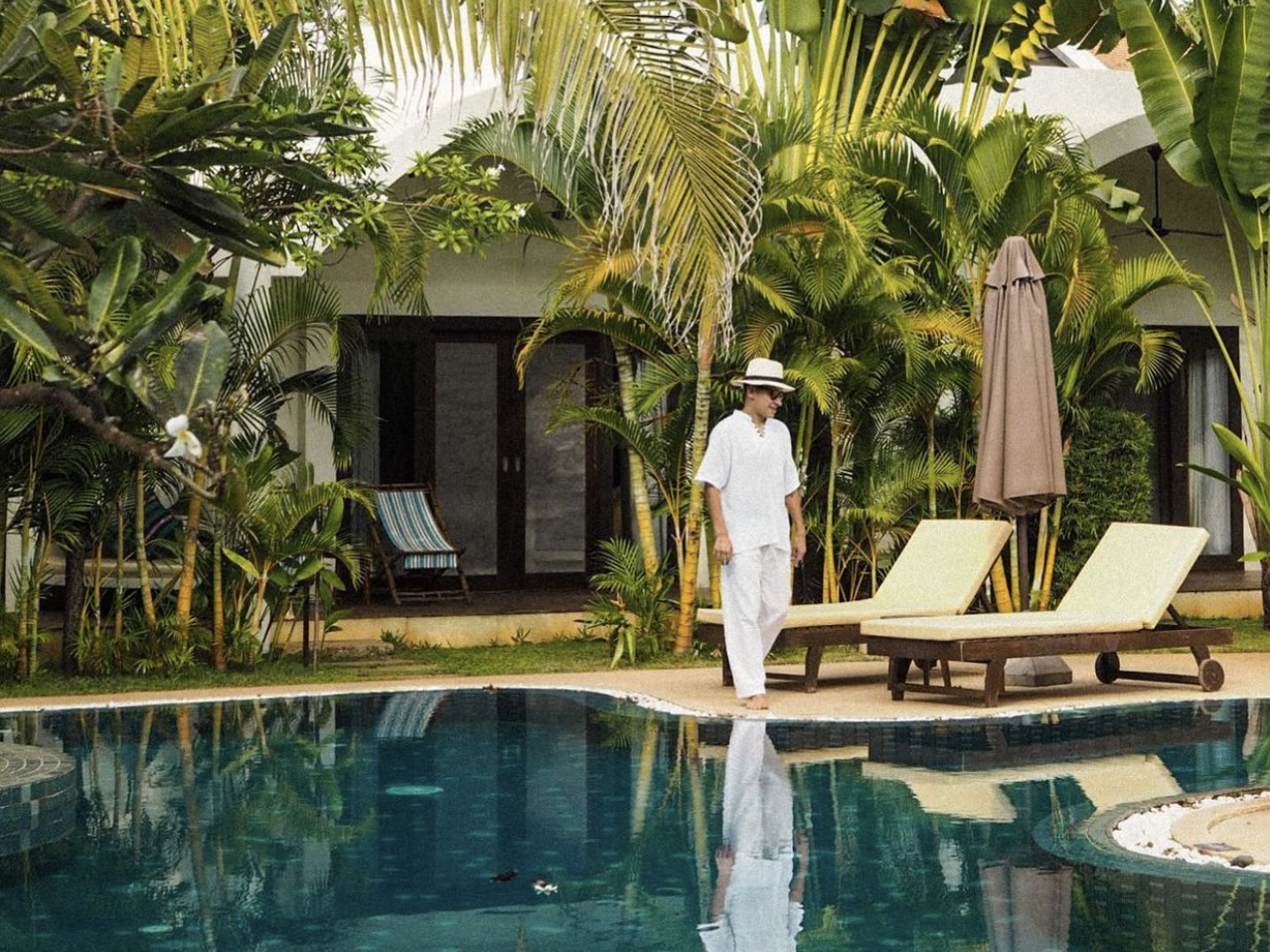 I've always been fascinated with spirituality and maximise productivity while living life to the fullest. However, I learnt the true power of mindfulness in 2019 when I left on a retreat to Siem Reap, Cambodia. I have probably never felt as rested, but I also loved what it did to my inner and outer well-being. That week changed my approach and proved how vital it is to connect yourself and positively impact your overall well-being. The 2020 pandemic was a harsh hit for many people's mental health, but for me, it was a year of grounding and transformation, and I bonded with myself on a new level, and I learned the importance of protecting my energy.
Did you have a skincare routine before trying Vitruvian Man?
My skincare routine before Vitruvian Man was very inconsistent as well as irregular. Self-care is essential to me, but keeping a routine is sometimes challenging. I love trying new things, and this is evident when looking at my bathroom closet. Vitruvian Man is the first full-on facial care routine I'm following in my daily life. I also love how sleek it looks in my bathroom!
You must be a Vitruvian Man user, can you describe your experience with the products?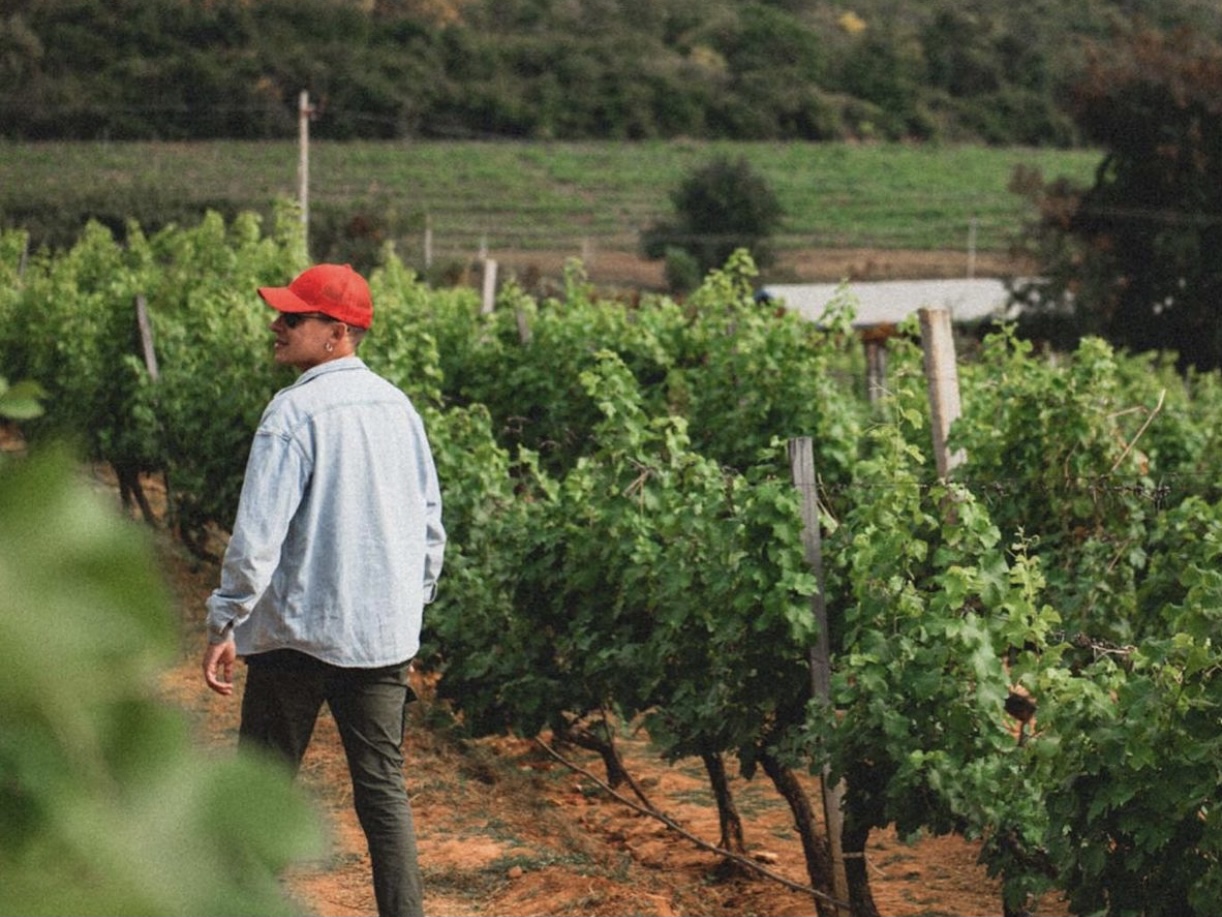 The surroundings of my eyes look easily pretty fatigued, and I have always had very persistent dark circles; I have tried tons of different methods to get rid of them. Hence, Vitruvian Man's Supreme Eye Cream is a lifesaver to me; it collaborates with my eye area, showing immediate results. Applying Vitruvian Man's face care products after my morning shower is my very own pampering moment; the scent of the products is mesmerising. SPF20 is the core foundation for my entire skin, which is vital now because the sun shines directly on my balcony. My life's full of action, and I do a lot. Vitruvian Man's products work on any occasion, whether getting your face into mint condition before a formal event or a Monday morning (we all know very well). My friends and boyfriend love these products, too!
We know you love travelling and seeks adventures; what does it do to your spirit?
Travelling is everything to me, but the pandemic taught me that adventures do not always require aeroplanes. Even taking a bus to a new neighbourhood can be exciting. The excitement of arriving at a new destination, whether a town in Northern England or a rural village in Borneo, is probably my favourite feeling. I love watching people, seeing epic scenery, never-ending walks, some good food, and a pint with locals. I call myself a hyperactive full-time adventure seeker, and I sincerely want to explore as much as possible. While international travelling is challenging, I have travelled domestically around England, and it has been marvellous. Sometimes, I check the tube map for a neighbourhood I haven't visited before, and I go to see it. I call these 'micro-holidays. Creating moments, adventuring, and displaying ultimate curiosity are my core features, and being on the road is one of the few places I can clear my headspace.
Any wisdom for us?
Be curious and break your routine regularly. If there is a chance to choose another route to a destination, select it. Sometimes you don't even need a goal; just go and explore. This inadvertently became my favourite hobby: wandering strolls around wherever I am. But, walking is the best meditation method, exploring new streets, mews, and parks, truly giving you a sense of adventure.