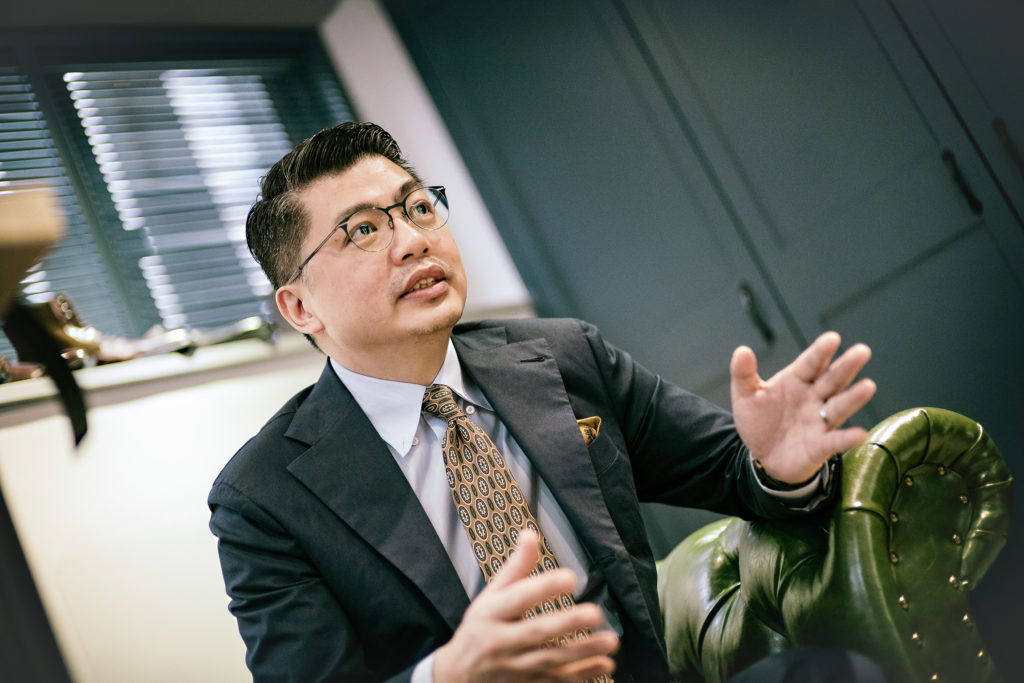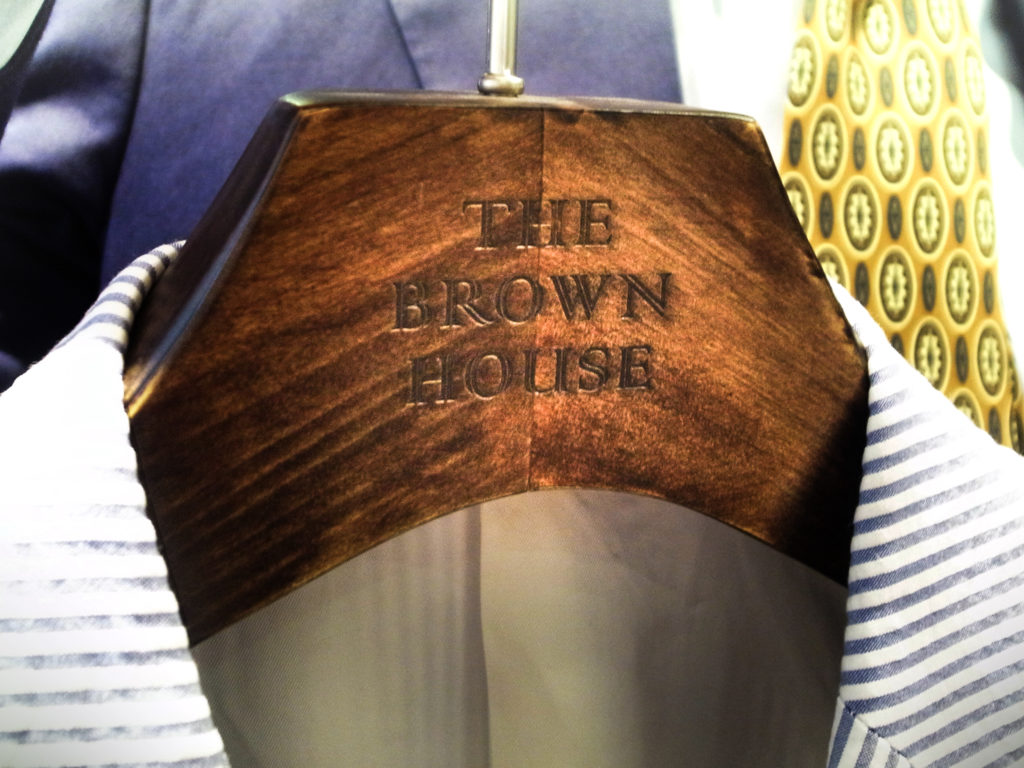 Since its establishment in 2013, Brown's Tailor has become one of Hong Kong's leading advocate of cutting-edge classic menswear in Hong Kong's sartorial scene. Vitruvian Man spends a morning in his studio to discuss the significance of "modern classics."
Vitruvian Man: Tell us a bit about your background. How did you start your business and why men's tailoring?
Felix Chen: I came from a family with an apparel background. My father used to own garment factories in HK, China, Indonesia and Malaysia. I worked for my father right out of college for about 6 years. After that, I went off to work on a private investment project in Malaysia. After I returned to HK in 1997, I worked in the finance sector for a while and subsequently decided to start my own garment business producing women's fashion for European fashion chains. While in the business of producing ladies' wear, I had the opportunity to design and produce uniforms for the Lane Crawford stores. Not only did this opportunity help expand my network in this field, but it was also a catalyst for me to start getting involved in suit production. Then in 2013, I noticed that there were significant changes in the sartorial scene in Hong Kong, so I jumped at the opportunity and started Brown's Tailor. That was a marriage between a business decision and my passion for men's tailoring.
VM: Where do you get your inspiration for your designs, cuts, and fabrics?
FC: Inspiration comes mostly from personal experiences, working with industry practitioners and peers around the world, suppliers and menswear enthusiasts. Of course, like many other people, I also get inspirations from social media.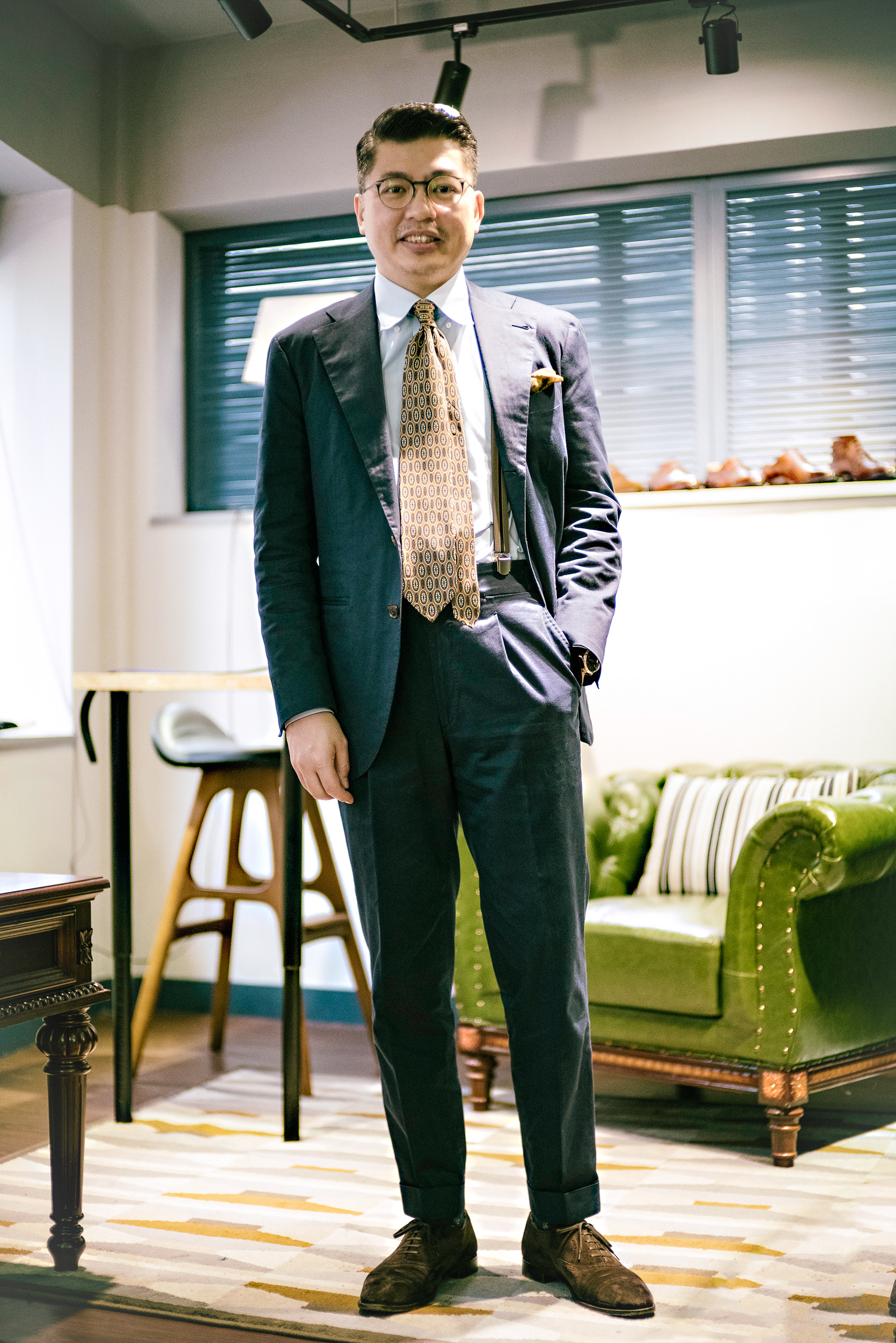 VM: You describe your style as Modern Classic, what's the essence of this style
FC: Although the apparel industry has progressed so much over the years, many world-renowned tailors still preserve the traditional craftsmanship. Instead, they modify the cuts to suit the new trends in menswear. It can be summed up as "Classic rules with a modern touch." That's what we do at Brown's Tailor – combining the best of traditions with modern trends in men's attire.
VM: Tell us what you think the Modern Classic man needs?
FC: Men need to fill their wardrobes with well-tailored suits, shirts, accessories and shoes. Although we follow new trends, well-tailored items have proven to be timeless, and one should always respect the basics, or what we call the "wardrobe staple."
VM: Once you've dressed a man in one of your suits, how do you think it changes his personality?
FC: I would say self-awareness. 'Attention to detail' is one common trait apparent in well-dressed men. I have seen numerous customers transform from treating their suit like a uniform they wear to work to something representing their personality. It's this meticulous care about their outlook that gives them the charm and that will cause attention from their peers.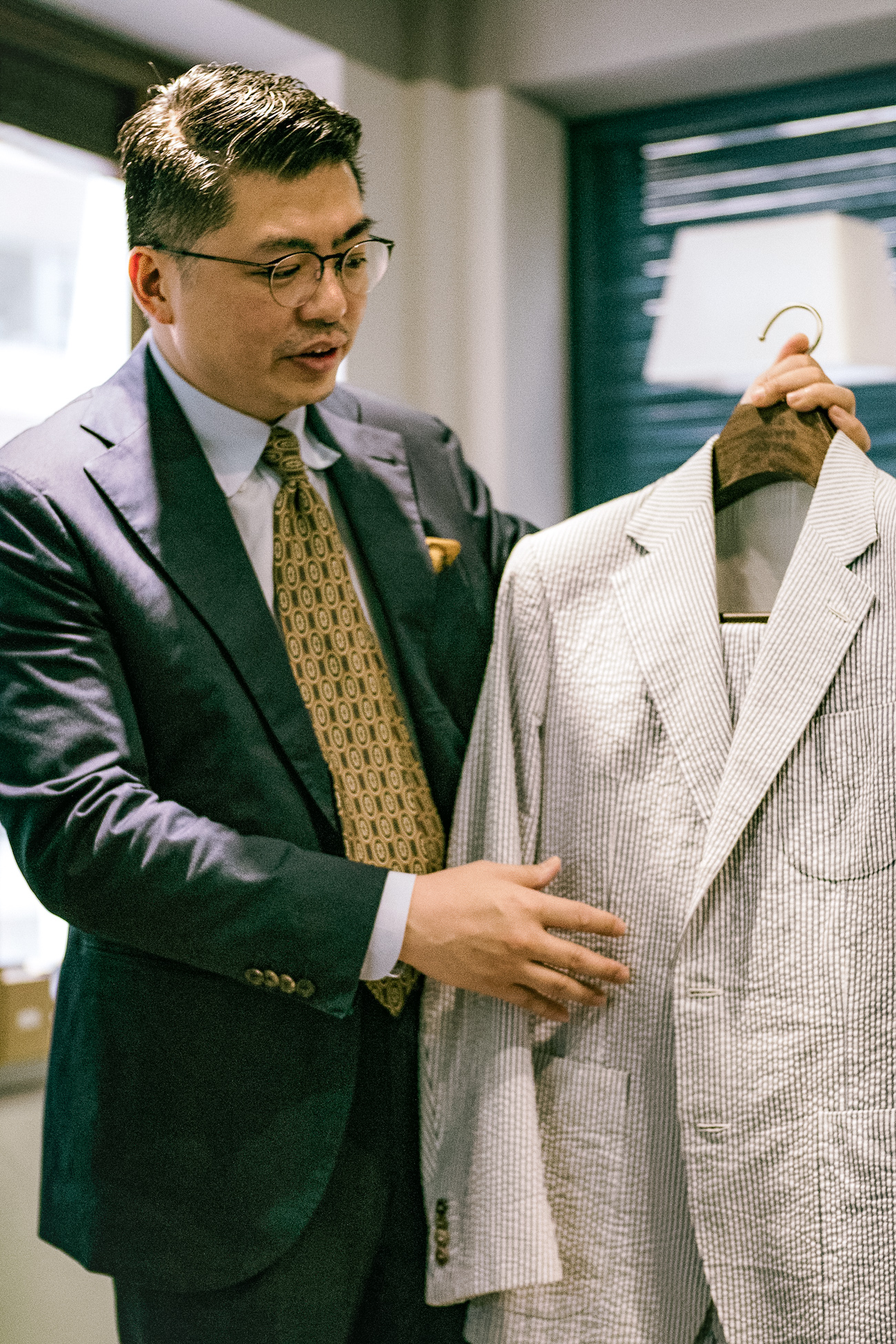 VM: To match your face with those sharp suits, tell us about your grooming routine.
FC: This is my weakness and that's why I am so glad I found Vitruvian Man. Although I run a business in menswear and advise men all the time about the content in their wardrobes, I have become a bit of an idiot when it comes to grooming. This is in part due to my laziness when it comes to skincare (an area which requires more attention), and the lack of patience to understand all the different products. Like my clients with their wardrobe, I need expert advice on how best to take care of my skin. Like a versatile wardrobe, I also look for grooming products that are simple and yet effective. Right now, I only use products that my wife gets me.
Felix's recommended social sites: 
The Permanent Style by Simon Crompton
Unique Illustrator Mr. Slowboy
---