Image credit: Fabrizio Verrecchia
Some experts insist that eye cream is essential if you want to slow down the signs of ageing and care for your delicate eye area. But others claim it's only a marketing ploy, and you can use your regular moisturiser and have the same result. So, do you need an eye cream? What does eye cream actually do? In this post, we will explore the how and why of eye cream so you can decide how to protect your peepers.
The skin around your eye is different from the skin on the rest of your body. For starters it is much thinner. The skin around your eye is the thinnest, measuring only .05 mm of thickness. It's also drier than the rest of your body because there are virtually no oil glands in the eye area. The lack of oil glands causes deeper wrinkles which are why crow's feet are a typical first sign of ageing. Toping that all off is, in general, the eye area is more sensitive, even if you aren't prone to sensitive skin, it's common for the eye area to be more reactive to certain products or irritants.
IS EYE CREAM THE SAME AS FACE CREAM?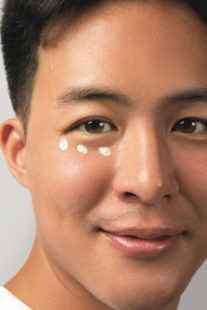 The short answer is no. Your usual moisturiser has a primary purpose: to treat hydration by keeping water in the skin and making sure it doesn't escape.  But your moisturiser often also targets other concerns such as dullness, pigmentation or helping with signs of ageing. The specialised creams and gels often use active ingredients such as acids or Vitamin C.
On the other hand, eye creams are only meant to be used on the fragile skin around the eyes. They are typically formulated without the usual irritants, such as fragrance and they often have active ingredients to combat wrinkles, puffiness and dark circles.
EYE CREAM CAUSES TINY WHITE BUMPS ON MY UNDEREYE!
Some believe eye cream will cause oil bumps or tiny white bumps on the undereye. These tiny white bumps are called milia, and it is a concentrated growth of keratin. The cause can arise due to different reasons; one of them is using heavy creams.
Eye creams have a variety of textures, from creamy and rich to thin and gel-like. It is important to consider the texture of the eye cream you choose because it can affect the delicate skin around your eyes differently. Furthermore, select non-comedogenic products – products formulated so that they are not likely to cause pore blockages, breakouts, oil bumps, etc. You can ask the brand you use and often it is stated on the product itself.
SO, HOW DO I KNOW IF I NEED EYE CREAM? 3 EASY STEPS 
Image credit: Jocelyn Morales
Now that we can all agree that the skin around our eyes is delicate and we want to protect it, the next question is how? How do you know if you need an eye cream?
STEP 1 
Explore whether your face cream contains any ingredients that may be harsh to your eye areas such as fragrances or retinol. If these are present in your moisturisers, you may want to consider switching to an eye cream that is more suitable for your eye area.
STEP 2
Consider the texture of your face cream. Perhaps you have oily skin, so you are using a light gel or cream moisturiser but remember that your eye area doesn't have as many oil glands as your face. So, you may want to consider providing more moisture to this area. However, you may be using a thick face cream that is too heavy for the eye area, leading to irritation or the milia bumps that we talked about earlier.
STEP 3
Are you experiencing noticeable ageing or irritation around your eyes? If you are beginning to see crow's feet or eye bags, you will get better results from a targeted eye cream with ingredients formulated to help the issues you see. Eye creams can also help with puffy eyes and darkness from hyperpigmentation.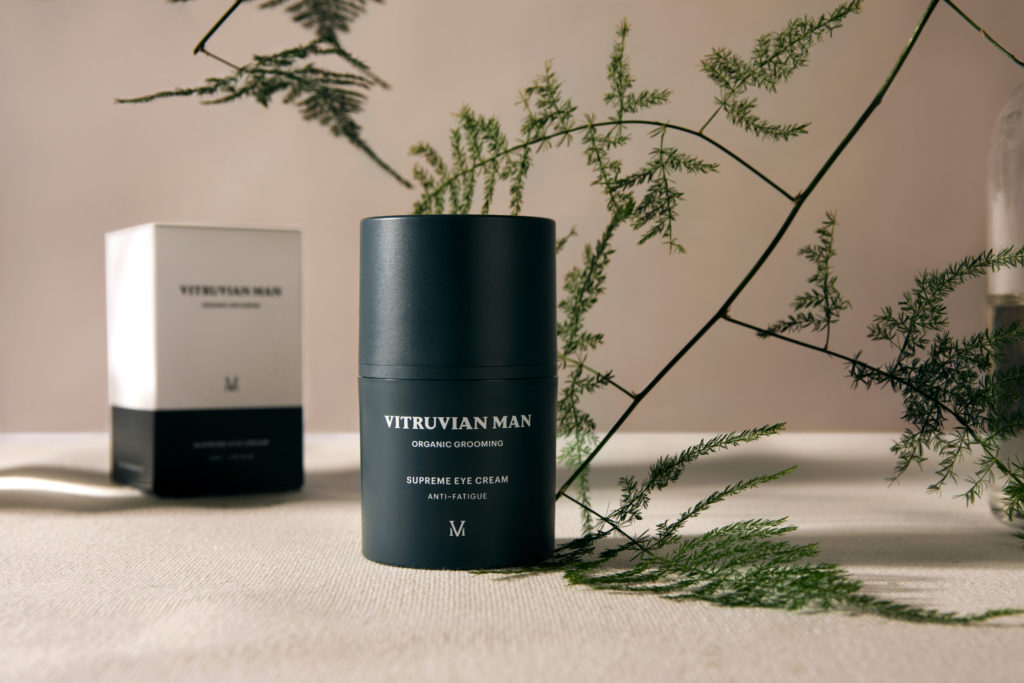 AND WHEN YOU NEED AN EYE CREAM…
If you have decided that eye cream would be a beneficial addition to your routine after reading this, we recommend our Supreme Eye Cream. Our highly concentrated antioxidant eye cream is non-comedogenic and suitable for all skin types. The texture is lush and lightweight, best at nourishing fatigued eyes. The Supreme Eye Cream reduces wrinkles, prevents sagging and the appearance of dark circles. The perfect cream to care for your most delicate area.