It is a common mistake to think men don't need to look after their skin to the extent that women do, but the reality couldn't be further from the truth. Here are five easy self-care tips to follow in order to achieve healthy and manly skin!
1. Cleansing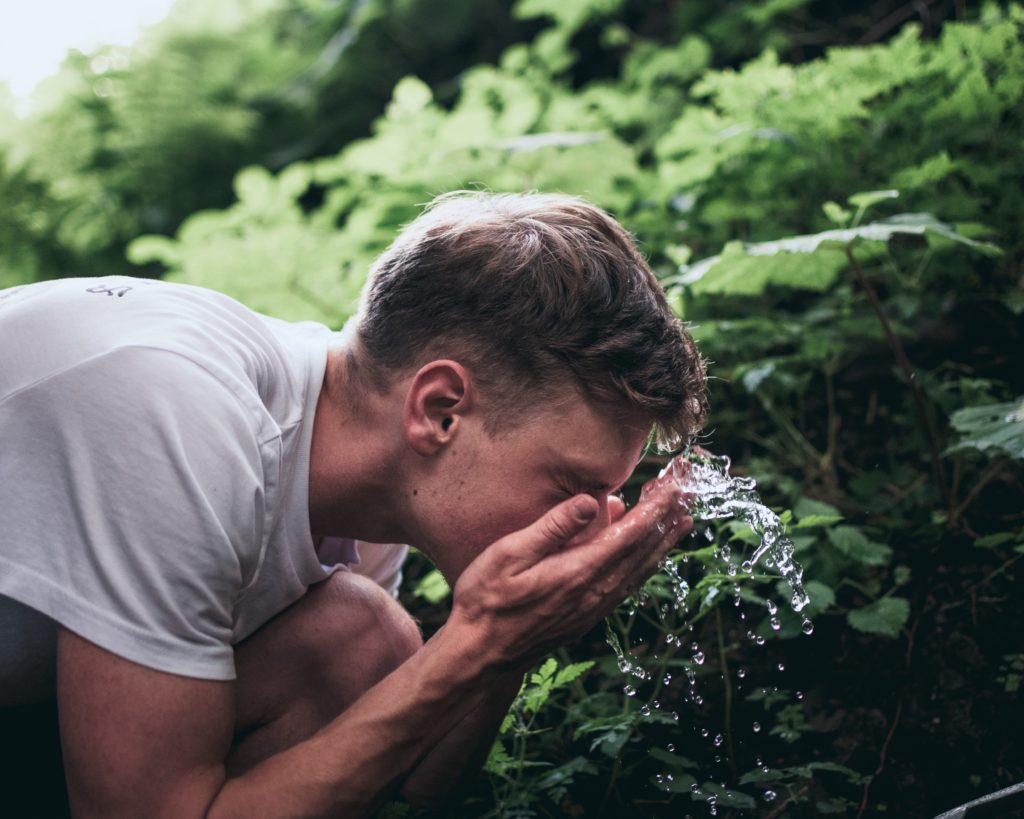 Image credit: Tadeusz Lakota
Most men believe they can wash their face with any kind of soap or just water, true and not true. Men's facial skin naturally releases more fatty substances (sebum) to the face surface than women. Throughout the day, especially during summer, without proper cleaning – sweat, oil, dead skin cell and dirt are trapped on the face. Looking from the outside, the face will look dull, greasy and unclean. Furthermore, these unwanted substances on the skin will cause irritation and topple the facial pH balance. This results in clogged pores and hence redness (blemishes), dry skin and acne. Having said that natural facial oil on the skin is not bad at all, a good amount of oil gives a healthy and radiant look, therefore a gentle face wash is sufficient for daily use. Avoid any products that contain Sodium Lauryl Sulphate (SLS) which is a harsh detergent that dries out and irritates the skin. For more on how to wash your face please click here.
2. Moisturising Inside and Out
Image credit: Anderson Rian Klwak
It is important to remember that the core of looking and feeling good always starts from the inside. We all know drinking at least 8 ounces of water (2L) per day is the minimum requirement and during the hot summer weather, it will not harm to drink more. As for the exterior, facial moisturiser is equally essential. The basis of a moisturiser is to retain the water you have on your skin structure and prevent it from drying out. This helps to keep your facial skin firmer, younger and healthier looking as well as make you feel good. When it comes to applying the moisturisers, at least once in the morning and once at night. Remember to only apply the face cream on a clean, washed face and neck. Look for facial creams that are Paraben-free, as studies shown Parabens (suffix "-paraben") are linked to skin cancer and decreased sperm count.
3. Sunscreen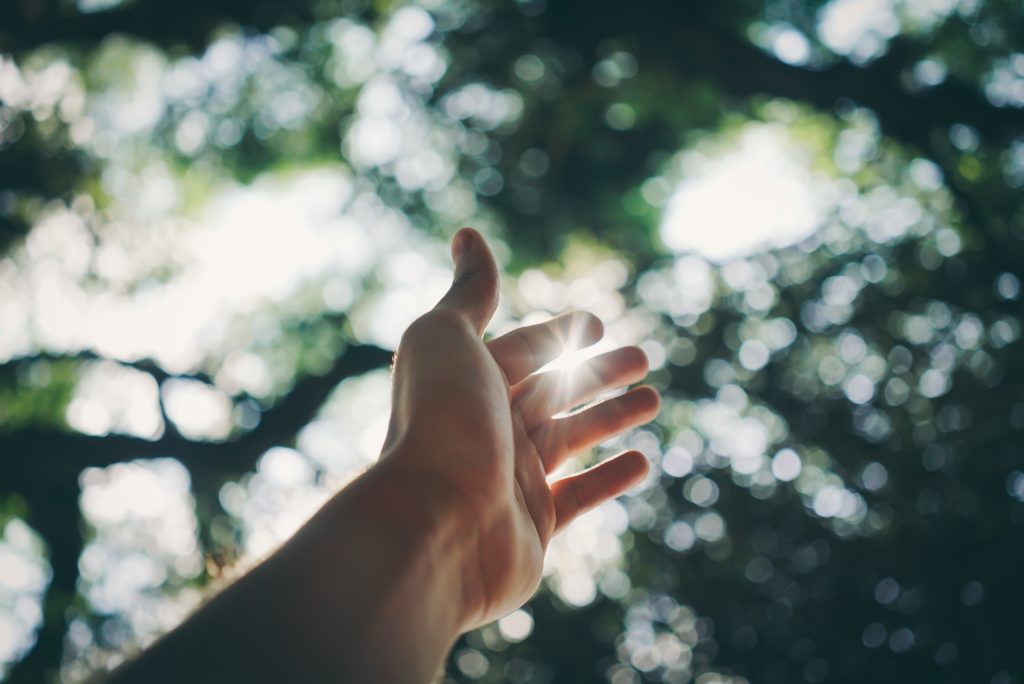 Image credit: Ricardo Esquivel
We know there is a lot of talk on sun care and this cannot be dismissed, it is important to understand the power of the sun. Firstly, the sun is good at a healthy dosage. When the skin is exposed to the sun, it makes vitamin D, which helps the body to absorb calcium for stronger, healthier bones. It is recommended to get 10 to 30 mins of midday sunlight (10 am – 3 pm), several times per week. However, too much-unprotected exposure to the sun's ultraviolet (UV) rays can cause skin damage, eye damage, immune system suppression, and skin cancer. Signs of too much sun exposure on the face are dark spots and moles (hyperpigmentation); wrinkles and 'leather' like skin (dehydration); saggy and droopy facial skin (loss of collagen).
Applying sunscreen or moisturisers with sun protection during the day is essential, even during grey weathers, as UV rays slip through the clouds. A good sun care face cream helps to protect the facial skin from harmful rays while keeping the skin moisturise. Avoid using sun products that contain oxybenzone, octinoxate, these are chemical that can penetrate the skin and disrupt the hormone system in animals. For more sun protection information please click here.
4. Anti-Ageing Products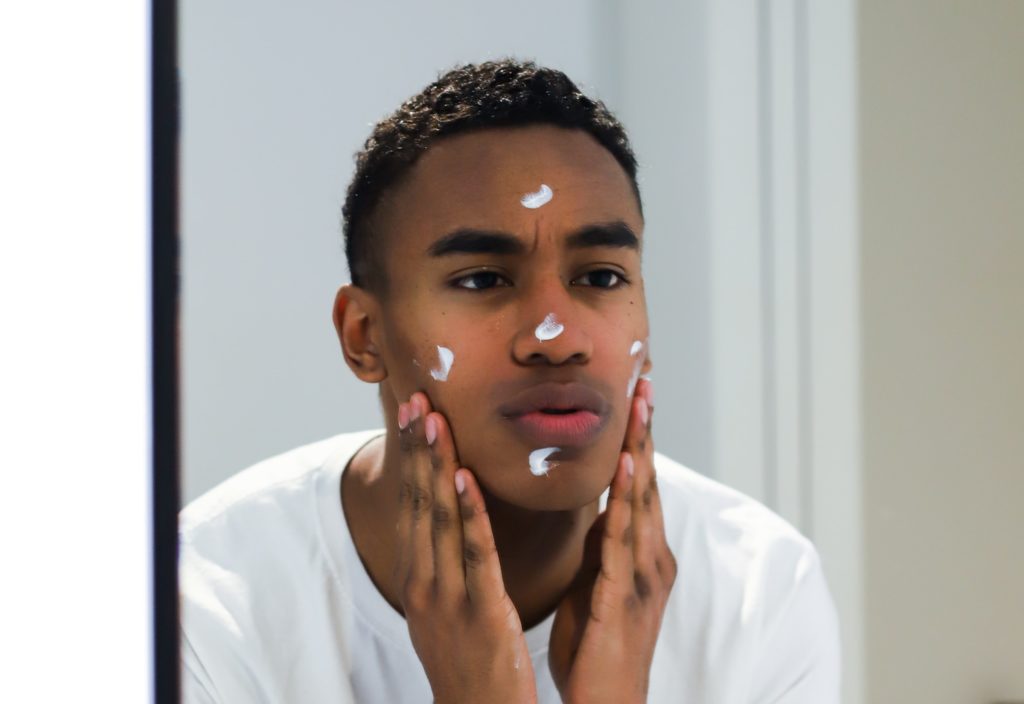 Image credit: The Creative Exchange
Even though men's skin is 20% thicker, tougher, has more collagen and appears firmer than women's, it is not by any means better taking on ageing. The signs of ageing in men usually appear later than in women but it occurs much quickly once it starts. As mentioned above, if the skin has been exposed to the sun without proper protection, over time the wrinkles and sagginess will look heavier and fuller. One of the major signs of ageing is the loss of collagen on the sides of the cheeks, jawline and around the eyes area. Unfortunately, puffy eyes with dark circles and wrinkles are very common on men, which makes the overall appearance tired and drained. Hence it is best to start using products with anti-ageing properties early in order to maintain a healthy vibrate look. Try to avoid products with retinol (a vitamin A derivative) as it has also been linked to cancer, developmental and reproductive toxicity, it is best to look for a plant-based/ natural alternative.
5. Rest
Image credit: Rhema Kallianpur
Like with our phones, our "batteries" need to be charged. It is crucial for us to wind down, unplug from work and sleep enough, as the good feeling comes from the inside and it also shows on the face. By resting the body, we allow the body cells to regenerate, especially the first layer of the skin (epidermal), which combat a full day of stressors such as the sun, pollutants in the air, dirt, etc. Having a thought-out skincare routine not only helps to maintain a healthy, confident look but is also a good practice of self-care and mindfulness. If you are having trouble sleeping? Avoid heavy exercise and screens an hour prior to bedtime. Listen to music and relax with some deep breathing will help to achieve a restful night's sleep. This will make you not only feel good inside but also look good on the outside!
Recommendation
Vitruvian Man products are made especially for busy modern men. We understand the need for an easy simple routine. Our formulations aim for maximum result, focusing on only the best essential organic ingredients.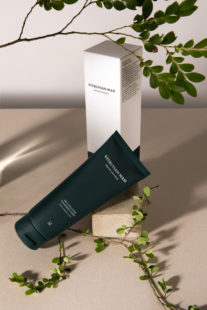 An award-winning gentle 2 in 1 face wash gel. It does not strip away all the natural facial oil, but it will definitely wash away the dirt and grease. The combination of Nutgrass and Coconut washes and balances the pH of the face. Different from other face washes, ours will not give a dry/ taut sensation after each wash. The antioxidants present in our organic Ginger Juice will increase collagen production, reduce skin damage, and inflammation. This is suitable for pre-shave and post-shave use.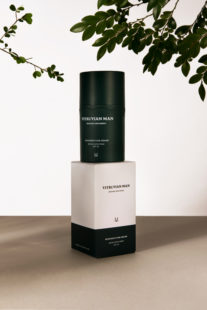 Our face cream gives a soft spread and matt finish when rubbed thoroughly on the face and neck. It does not leave a white cast and sticky sensation. Another Award-winning 2 in 1 formula. Formulated with the unique Desert Flower Extract (Resurrection Plant), which is clinically proven to retain moisture of the skin for 24 hours, leaving your skin feel hydrated and firm at all times. Combined with a mineral sunscreen ingredient Zinc Oxide that gives full sun spectrum protection (UVA, UVB and UVC)